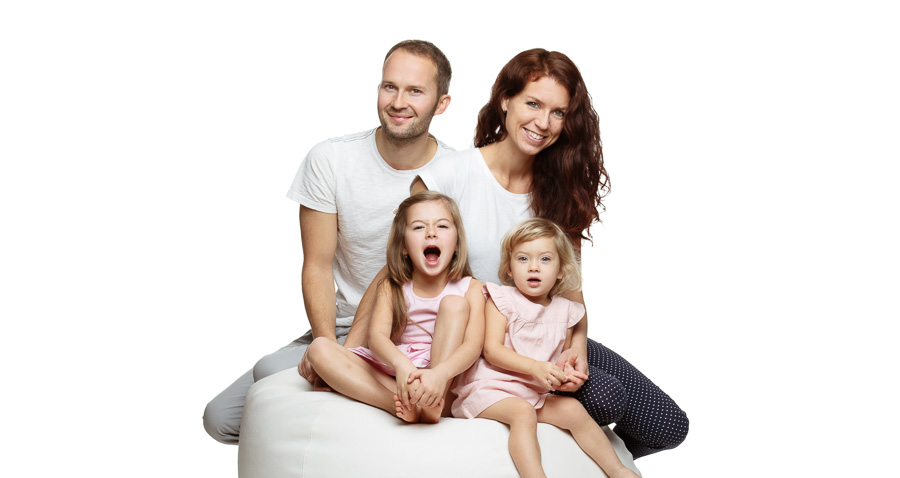 TO BEGIN
Don't get scared as you see so many words here. Writing extensive texts usually means an agony to me. I rather talk by means of my photos. Maybe that is why I have been putting the finalization of this section aside for more than two years. But in the end – I walked into it because I think that the process of choosing the right photographer for your event is highly important. Many people tend to underestimate this, they do not devote enough time or energy to it and pick their photographer in the same way they pick their appliances – that is simply to draw up a table of final prices. However, you find how wrong this was only when it is too late, and your unique event is over. 
The first very important agent for choosing the right photographer for you is the quality and the style of the photos you are willing to get. That is why you should better see the whole event stories and not only the top assorted photos. Another coessential agent is the personality of the photographer. It is him who is beside you all day long and I think it is important if you can get along each other well. 
I decided to write this section by myself and not to entrust it to someone more qualified. Even though that way you would see here definitely more readable words "besprinkled with sugar and gold" :) . Anyways those words would not be candid and surely, they would lack the authenticity which is important for you to get to know me and my personality.
FEW WORDS ABOUT ME

My job came to me as a hobby first. Step by step I found myself in taking photos of other people and in capturing their stories. I started to shoot weddings seven years ago and since then I have managed to tell almost two hundred wedding stories by means of a photography. Within those years I also found my wonderful wife and we are very lucky to have our two amazing princesses. My priorities have changed since those early years and now my family is what gives sense to all my being and doing. Shooting means so much fun to me and I am truly happy that I can also earn my living on it. 
HOW I SHOOT WEDDINGS

What I like on weddings are the emotions, the people, the unique moments. I love when I can feel the actual atmosphere of the day beating underneath the picture. I like it much better than a technical perfection. I choose a blurred picture that has a life in it rather than a boring shot of wedding rings or bridal shoes. I always tend to capture the candid story of the day, honestly, the way it was. In five, ten or twenty years later I want you to look at my photographs and recall exactly the moment - how you laughed when your wedding rings had fallen into grass during the ceremony (my own wedding :)) or how you cried while dancing with your father…
I have no need to take an epic shot at all costs. I prefer when you spend your wedding day surrounded by your family and friends rather than to plod with you somewhere to the top of the mountain to get a "great" picture of you in sunset which is nevertheless forced and out of the context of the whole day. I am not keen on fake photographs so if this is what you want – hands held, or groups formed in a heart-shape, the groom on the bride's palm, etc., maybe I am not the right one for you. 
My style is report-like with aspiration for light and color luster that I carry about from the world of commercial photography which I also like to follow. By "report-like" I mean trying to capture the moment as it is. I try not to interfere with the course of the event but to be an easy and natural ingredient, to be everywhere and nowhere at the same time. The only part of the day I am about to organize is the portrait shooting of the newly married couple. I am aware that in front of my object lens there are no experienced models and thus I am gladly ready to help you with posing and picking out the right location so the pictures look ingenuously and relaxed.
I am a member of ISPWP (International Society of Professional Wedding Photographers) and during my membership I managed to obtain few awards. It is not that I would find this highly important, but I am happy about it :) 
I am able take only a limited number of reservations each year. I do not want to shoot weddings like a running belt but instead I want to devote each wedding with 100% of my concentration and energy while still having enough free weekends in summer with my family.
Hopefully this web page might help you to envision my personality or you can meet me at my studio or call me to get even more precise vision of me and my work. I am much better at taking photographs than at writing so please see the references below for some nice words my clients had said about their experience with me.     
Yours 
Tomáš
REFERENCES
Lucka & Martin Navrátilovi
"You can tell form the very first sight of Tom's web pages or from his Facebook that he is a truly great photographer. But then you are planning with Tom your wedding shooting, it is the first time you see him, and you can't help it, but you are little bit nervous – it is a big event in your life and you are committing it to a person you don't really know. You can see his precious pictures and you can tell he is a true professional but anyway your wedding is different – it's genuine. That is why I want to describe, and this is not only to every bride-to-be, what you can't find on the web pages nor Facebook, but what you will really appreciate during your wedding day…That is Tom's attitude, his setting, professionalism and in fact his overall nature. From the very first moment we had come to our wedding location he was very nice, friendly, he remained calm and was smiling all the time. Immediately and delicately he managed to exactly hit the near and familiar feeling of our intimate wedding and in entirely easy way he became a part of it. He was not upset at all even though we had changed our minds for scene shooting at last minute and to our annoying comments such as "Don't be so close to me" or "Will it be over soon?" he answered with good humor so he made as laugh truly several times. Tom is not pressing himself anywhere, sometimes you don't even know where he is - but at the same time he knows exactly what he wants, he is always alert and his pictures entirely reflect the atmosphere of every genuine moment. In our case he didn't miss a single point and his photographs represent a sheer reflection of our memories from that day. Dear ladies, if you have a fiancé who can't stand shooting - don't be scared at all – Tom can handle this "little complication" with insight. A pleasant surprise for me was also the fact that before we even came to our wedding location Tom had already taken beautiful pictures of the whole place. I didn't have the slightest idea we will have these pictures as well. He just thinks of everything. Tom, thank you very much! Now we are looking with smile to our bright future but also we can now watch our amazing wedding pictures that exceeded our (no small) expectations."   
L. & M. "
Karolína Frelichová Adamcová
"I have been watching Tom's work for several years now and thus the choice of a photographer was amidst the first resolved issues for our wedding. I must admit that I was curious about him - you know and admire his work, but who really is the person behind the lens? Just few minutes are enough to realize that it is none other than totally good-humored and friendly Tom 😀. During the preparations as well as during the wedding itself I had a feeling that Tom just belongs here. Simply there was no unfamiliar photographer but our friend Tom.  Our wish was for our wedding to be calm and nice with no stress or haste. When Tom sent us the pictures I knew that most likely this had worked. You can tell sheer joy and total ease from the photos. Tom, thank you very much that you were a part of our joyful day and we are looking forward to another cooperation with you."
Pavel a Monika Kolářovi
"It all begins with the first meeting… We had only good references on Tom as many others before did (good reputation needs no oversized budgets in PPC campaigns and in Tom's case it's double). The first meeting in his studio made us feel we are dealing with a 100% nice and creative professional. He offered us countless number of ideas for our wedding day, he advised how to handle the strain of wedding guests if trying to be with us in every picture and above all how to enjoy our BIG day without agony or stress. During the wedding day he was perhaps the most relaxed one of all. To my astonishment, Tom - despite two heavy reflex cameras on his neck – managed to merge with the surroundings, follow his work as a true professional and entertain our guests - all at once. And the outcome? We couldn't wish for more beautiful pictures. Thank you very much for everything, Tom, and we wish you all the best in your future work."
Jana Kubáčová
"During my career as a wedding agent I have met many and many wedding photographers but believe me, there are not that many who do their work with such a heart, enthusiasm and love. Tom – thanks to his nice nature – can easily become an ingenuous part of every wedding so no one from the guests feel the need to hide themselves from "the weird guy with the camera" and so later on you are sitting at home watching the pictures and you realize that even the "non-photogenic" (as she always sees herself) auntie Bessie looks damn good on the photos and that the photographer managed to capture the moments you didn't even know that happened…Tom's photos are true and most of all – timeless. And when it comes to weddings this is highly important to me. One day when you will browse your photobook with your grandchildren you will be ready to say: "Yes, this is exactly how are wedding was." And on the top of that? Thanks to his nature, most of his clients become his friends and so you are about to get a new friend who is also pretty good at shooting. Thus, you will be able to feel relaxed in front of the camera and your cooperation can easily continue as you go on through your lives. The pregnancy, the baby, its first steps, first birthday, … anything: ) So if you are still hesitating whether to step in front of his lens, even if just a little bit, you don't need to. With Tom's pictures you will be 100% satisfied. Take it for granted!" 
Hana Wiedermann
"Five stars from five possible is not enough! Tomáš is frankly an artist, his wedding photo album – the wedding story – makes sense and it represents a uniform concept, he captures details and emotions (we didn't even know he managed to shoot all those moments). There is no wedding kitsch, no retouch visible at first sight, no fake postures, he simply reports reality at its best…On the top of that he is a great man and a real teammate. He knows how to bring about a friendly atmosphere so you feel like being at your own personal photographer's. And what we appreciate as well is that he came dressed like a wedding guest (in contrast to some other photographs we have met). Yes, and he keeps his word which is also very important! Thank you very much, Tom, for all of this. Thanks to your pictures our story will live forever. "
Sofie a Aleš Břenkovi
"People say that as a material reminder of your big day you'll keep the wedding rings and the photos. I had dreamt Tomáš up as our wedding photographer long time ago and six years back when I ran upon him on Facebook I knew that it will be him standing behind the camera on our wedding day. We've been profoundly lucky to make this decision. Tom's work is behind every competition, his photos capture exactly the emotions they should, they are amazingly ingenuous yet so perfect at the same time – breathtaking. The beauty follows the brilliance and you don't know which photo you should watch the first, as all of them are the top. It is not only his talent and his feel what makes him such a great photographer, but it is also his human and friendly attitude we appreciate a lot. It appeared to us like we had known him for years already. As well as us, also our wedding guests were excited about him. He is in every bit a true professional who does his job with heart. Thank you very much!"
Lena Bírblíková
"When we started to plan our wedding, we knew we don't want that "typical Czech wedding". We wanted our wedding to be somehow special.  That's why we decided we need someone who can capture the right moments and the right emotions.  And we found him. I was watching Tom's work for several months and was looking forward to our personal experience with him. The outcome of his work simply killed us.  We couldn't choose better. Not only is he a professional who knows exactly what he is doing but beyond, he is a great fellow who just fell into place.  Tom, thank you once more for holding up with us and for making such beautiful pictures!"
Danka Hácová
"I might be going around but this is a matter of fact. We are totally enthusiastic about your photos and we are showing off with you – our personal photographer. During a wedding day one does not take notice of many things as one is in a different state of mind but thanks to your documentary report we have a natural point of view. We laughed so many times and even now when we are laughing when browsing through the pictures... We always remember your words: "This is YOUR wedding." You are not only a photographer but also a support. And I can say that even though I was scared, that day was the most beautiful day of my life and when I think about it now I really find myself in a different state of mind: )."
Eliška & Jeremy Halden
"The cooperation with Tom was flawless from the very beginning. We could rely on every single thing we had settled, and this was very comforting to me in the time of pre-wedding stress.  During the wedding day Tomáš naturally fell into place and the wedding guests were very fond of him, by the way many of my girlfriends asked me for his number : ). He didn't miss a single moment. He was so heated into the shooting that he overlooked a small lake which he finally fell into – well everyone in the place was frankly envious about it as we had temperatures about 34 ° C. But this didn't upset him at all.  He made such great pictures capturing that day's atmosphere, laughing faces of the wedding guests and all other important minutes. Thanks to Tom we have a precious reminder for that beautiful day – thank you once again, we will say a good word for you everywhere we go."    
Gabča & Ondra Burianovi
"We have been thinking for a long time how to write this reference to exactly express our feelings from the shooting… Maybe the following will suffice: We are going to hire you for any of our future weddings… and if there is no future wedding then we are lucky for you to be as old (or better as young) as we are and thus we have no need to find another family photographer because we have already found one in you. Thanks a lot, Tom!"
Kryštof & Bára Valentovi
"It was cold, the wind was blowing and the owl had hidden itself with our wedding rings on the top of the roof… but Tomáš didn't hesitate! Maybe it should have been him who was to bring those rings : ) Possibly that would be similar fun - but we had loads of that anyways. And moreover, that way we would have been missing our photographer to capture it. Either thanks to Tomáš our wedding day was our big day and especially thanks to him we will be able to evoke it again. Divine pictures :) Thank you, Tom!"
Have you finished your reading up to here?? Seriously? Well, this is me and my way of work and I will be very glad if you let me capture and retell your story with my pictures. Send me an email for free terms and a list of prices.